Everything is fishy in Sweden. Graduate student Dani (Florence Pugh) finds herself reeling into an abyss after a devastating one-two combination of real-life happens. First, she discovers the aftermath that hits home rather deep. Second…well, the second hasn't happened yet. Her four-year relationship with boyfriend, Christian (Jack Reynor) is on the ropes. She feels it but doesn't want to admit it, while he seems to have one foot out the door yet can't bring himself to sever the tie, which he kind of wants to do as a "bro trip" is on the horizon with fellow friend grad students Mark (Will Poulter), Josh (William Jackson Harper), and Pelle (Vilhelm Blomgren). Destination? Sweden. They've been invited by native Pelle.
With the trauma his girl is going through, Christian must be there for Dani, at least through this trip. She accompanies the boys to the idyllic location, where they are witness to a nine-day festival that is benign at the outset. As the days go by in this seemingly summertime sunshine, the friends are exposed to ritualistic happenings that appear anything but celebratory.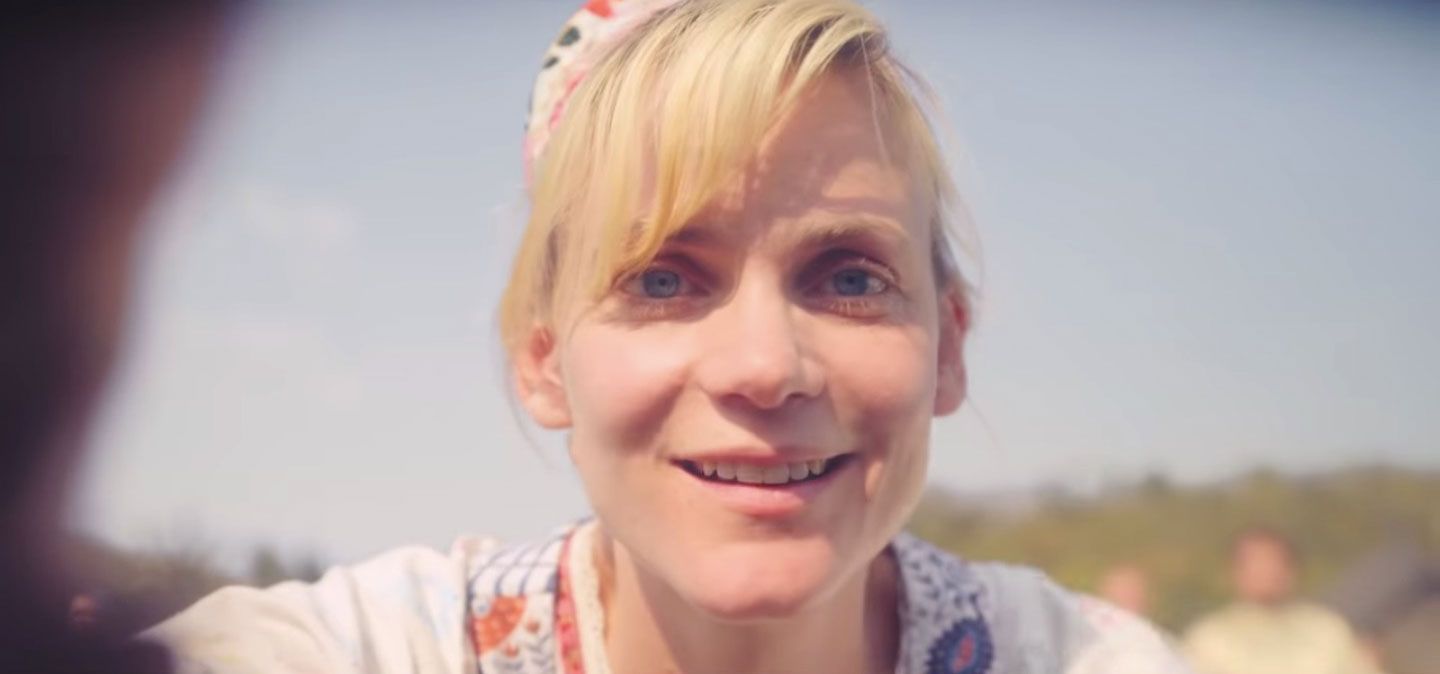 You know the old saying said about success. It can be fleeting. It's why some make the case that any gains obtained should properly be put into context, sized up, and fully appreciated before heading off on the next mountain scale. Tell that to director Ari Aster, the now sophomore director who experienced success overnight just last year with Hereditary, a disturbingly dark and demonic horror exploration of deep family grief. There's something to be said about momentum as well. Strike when the iron's hot, and everyone still has your name on their minds. That's what he's chosen to do with Midsommar, a film that reaffirms that the youngster's skill couldn't be summed up as beginner's luck.
The first thing that may stand out when watching Midsommar is, well, the direction. In sports, much is made about the rookie-to-second-year leap; the idea that a player generally improves and shows their vast potential after getting their feet wet, even if the actual stats don't always resemble the gains made in skill. On the intricacies of what makes a film a film alone, Aster has made that leap in his follow-up, taking nothing away from a superb debut. His usage of distance and disorienting angles is something special. The second thing? It's not completely a horror. Self-described as an "adult" fairy tale, there's surprisingly intentional levity (that whiffs as much as lands) and a historical edge to this proceeding. Heavy elements of The Wicker Man, and minor elements of Hostel, and The Stepford Wives come to immediate mind.
Midsommar is always magnetic, possessing a hypnotic hold on the viewer from beginning to end much like the psychedelics do to their characters. Yes, much has and will be made about the dreamy setting where damn near everything is bathed in brightness, a unique aesthetic when paired with the movie's more disturbingly jaw-dropping, macabre moments. In regards to those, Aster is quickly becoming a director who has a talent for etching these happenings in the brain so that they will never leave, akin to a cow being branded with an iron. Looking past that, he is clearly a methodical filmmaker who never feels as if he's in a rush; the way he captures simple dialogue is reminiscent of one Steven Soderbergh. Combine all of this with a soundtrack from British musician The Haxan Cloak, cinematography from Pawel Pogorzelski, and spectacular usage of sound along with the absence of it, and Midsommar is easily one of the best-looking features pound-for-pound of the year.
If Aster takes a noticeable step back in any area on Midsommar, it is his writing. Again penning the script to his own work, his follow-up isn't incomprehensible; at best it can be considered a horror-tinged statement on what it means to be committed in a relationship and to a person. At worst, it's a slightly mangled and probably too-lengthy two hour and thirty-minute film that relies a little too much on visuals and storyboards without the character depth (Midsommar technically lays everything out in graphics in a particular sequence, with only gaps being filled in between these). Maybe there's something to the rumor about the film being over three hours originally. Simply put, Midsommar lacks a through line that powered Hereditary from the get-go.
What Midsommar doesn't lack is an awesome lead female performance. It was Toni Collette who got snubbed from a lot of awards consideration, and let's hope history doesn't repeat itself with Pugh. This is a tour-de-force performance from the 23-year-old who's emotionally dragged through every bizarre sequence and gut-churning slaughter imaginable. She's operating on a lot of raw emotion, and Aster really doesn't let her breathe, using close ups to capture the essence of what's seen on screen. Her co-stars in Reynor, Poulter, Harper, and Blomgren have their moments (especially Reynor, the worst kind of passive-aggressive man and boyfriend), though none equal Pugh's output.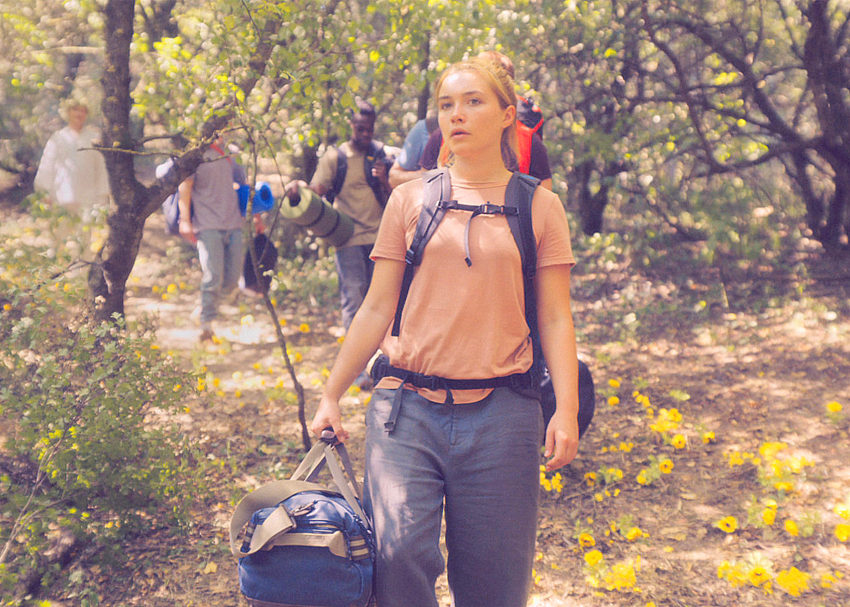 Midsommar may not be completely original, yet its director has shown that he's got the ability to make two distinctly different films that will bode well for his future. Summer's officially started, but whether at the beginning, middle or end of the summer season, Midsommar will probably be the weirdest film of it. Skol!
B
Photo credits go to impawards.com, esquire.com, and ew.com.