Crusin' 'round the US of A. Italian-American bouncer Tony "Tony Lip" Vallelonga (Viggo Mortenson) is the guy called on when things get uncomfortable and/or nasty in the club. Tony is short on the smarts learned in school but educated in the knowledge of the streets. The club he works at closes for renovations, and he actively seeks work to support his wife, Dolores (Linda Cardellini) and their children.
Opportunity arises when classical and African-American pianist Dr. Don Shirley (Mahershala Ali) needs a driver for his upcoming tour. Shirley's search brings him to Vallelonga (reputable man of character) and leads the pianist to extend the lucrative offer to Tony. Initially reluctant but in need of the compensation, he accepts while realizing that this is no ride in the park. Why? Shirley's tour is not confined to the generally accepting Midwest, but scheduled to make stops in the Deep South, a hotbed for racism of both implicit and explicit variety. During the trip, the two men confront many obstacles and discover there's more to learn from each other than ever imagined.
Some of 2018's biggest and best films have not only been about race, but the identity of how one defines themselves in a larger group that may or may not look like them. Black Panther, Crazy Rich Asians, Sorry to Bother You, Blindspotting, and BlacKkKlansman all examined this idea and question in some way shape, or form. As does Green Book. How it goes about it is a little more conventional; nevertheless, it's a warm movie that leaves viewers with some optimism.
Not every movie that deals with this theme must be thought-provoking, and Green Book is rather elementary. Long known for directing some of the comedy genre's long-lasting contributions and even classics, Peter Farrelly steps away from his brother to tackle something real. In what really does amount to his first effort at being mostly serious, he gets the job done. The comedy that occurs within the screenplay is consistently natural and authentic, rooted around misconceptions the main characters have of each other. 1962 Americana is effectively recreated from the aesthetic to the acoustics.
Dig a little deeper into the real-life details of Dr. Shirley and Vallelonga and one will find that while Green Book isn't, say, American Made-like with its exaggeration of its accounts, some semi-important liberties and/or exclusions appear to have been made in the story written by the actual son of Tony Lip in Nick Vallelonga, Brian Hayes Currie, and Farrelly. Not a damning indictment of the quality of Green Book by any means, though, it reinforces the fact that the movie is sugary-sweet in its approach, a clear road map if you will that's seen from the start. White man learns from black man about professionalism, black man learns from white man about perseverance. So sweet, Disney should have put their name on this. Remember the Green Book?
Regardless, Green Book doesn't feel tedious or uninteresting for long stretches because its co-leads forge an extremely convincing chemistry and endearment. With a crystal-clear, A-to-B destination story as this one, those points hold vital importance. And yes, that is co-leads; even as Mortensen gets the Best Actor push, there's a case to be made that the one-time Oscar winner in Ali has as much front man responsibility as the two-time Oscar nominee, despite the production being told from Tony's perspective. Any way sliced, the duo carries the film, balancing the lighter moments with the heavier ones.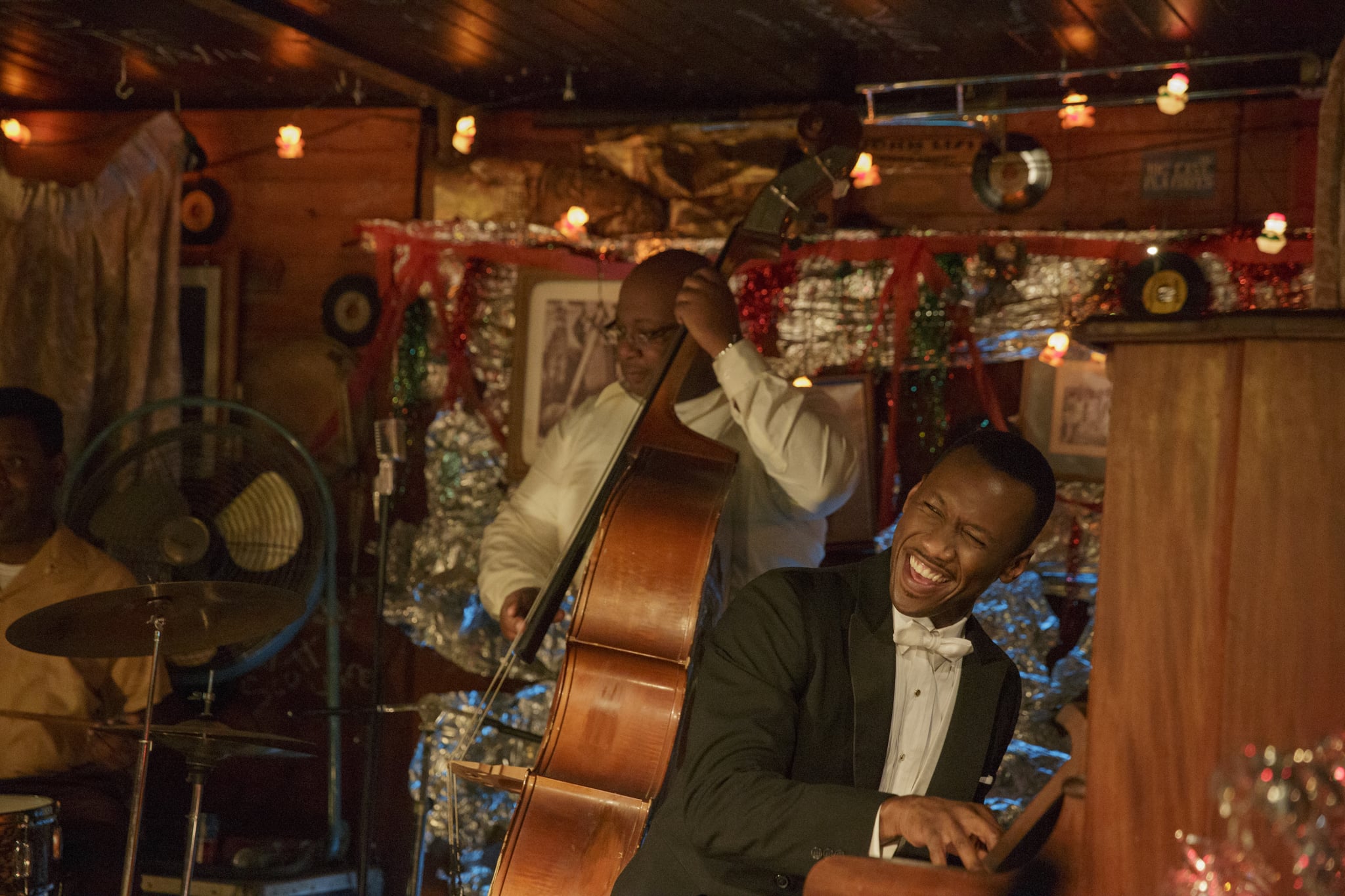 There's a reason that Green Book was released around the holidays, and it's not just because of a maximum exposure desire for the primetime awards season. Green Book, above all else, is a simple, feel-good flick that creates the warm and fuzzies we're all in need of by the end of the year.
B
Photo credits go to popsugar.com, impawards.com, time.com, and indiewire.com.
For additional detailed thoughts on films both small and large, games, and the key moments that comprise each, check out ThatMomentIn.com. 
Follow me @MovieManJackson/@Markjacksonisms