History isn't kind to men who play God. And history is rarely the kindest to those who attempt to retire into the sunset, especially those who have erasable pasts. Five years after his bout with Spectre-leading Blofeld (Christoph Waltz), 007 James Bond (Daniel Craig) is 007 no more; he's officially retired and off the grid in Jamaica. His retirement plans once included Madeleine Swan (Léa Seydoux), though constant danger that stemmed from one of her unearthed secrets made a fairy tale ending unrealistic.
An old friend in Felix Leiter (Jeffrey Wright) arrives requesting Bond's help. A dangerous bioweapon has the potential to bring the world to its knees if in the wrong hands, those hands being an anarchist known as Lyutsifer Safin (Rami Malek) who has a score to settle with many people. Bond has no choice but to return to country and active duty alongside the help of old comrades M (Ralph Fiennes), Q (Ben Whishaw), Moneypenny (Naomie Harris) and new active agents in Nomi (Lashana Lynch) and Paloma (Ana de Armas). When the world is at stake, this is No Time to Die idly.
It is finally here, after numerous delays, rewrites, behind-the-scenes troubles, mishaps, you name it. James Bond, No Time to Die in Craig's final outing starring as the debonair and dogged 007. You've heard the trend endlessly at this point; odds have been pretty memorable (Casino Royale, Skyfall), evens somewhere on the spectrum of fine/forgettable/poor (Spectre, Quantum of Solace). In spite of all the turmoil, No Time to Die continues the sequence.
Immediate kudos go out to director Cary Joji Fukunaga. Nary does a filmmaker make or break an entire film—especially a Bond one—but for him to come in after a departed Danny Boyle, wade through some muck and be the forerunner for a (mostly) compelling visual feature deserves a noted slow clap. Outside of the legendary one-take he was responsible for in True Detective (a similar moment exist here albeit briefly), it isn't as if Fukunaga is seasoned in this genre. For all intents and purposes, No Time to Die is him losing his virginity pertaining to the genre in a big way, and he shoots it like he's been there before.
As par for the course, the film receives a prolonged action sequence starring a kinetic car chase in the Italian villas before segueing to the beautiful song and standard title credits sung by young Billie Eilish. But the action opener is merely an appetizer for other engaging sequences the first and second acts house, whether on a boat, or in a Havana ballroom where Ana de Armas steals the show for a sadly brief amount of screentime—she is amazing in her on-screen reunion with Craig. 007 almost always lends itself to a grandiose feel, and why not embrace that with a composer who does grandiose well in the legendary Hans Zimmer?
No Time to Die registers as the longest Bond movie at nearly 2:45, though it rarely feels super lengthy thanks to adept pacing. However, where this length is felt most is during the feature's final act, taking place on an old WWII base, shrouded partly in darkness which obscures some of the action. The third act additionally is prone to exposition in spaces, which gives the movie a weird sense of backtracking during a point period where it should be accelerating to a smooth conclusion. Screenplay cowriters Fukanaga, Robert Wade, Neal Purvis, and Phoebe Mary Waller-Bridge have an envious task of not only writing a new Bond installment, but concluding an era. Lot of bows to introduce and tie, and they generally succeed in doing a commendable job. That said, this may be looked at as a better sequel and likely companion piece to Spectre than as its own standalone thing. Make of that what you will (hint: rewatch Spectre if at all possible before NTTD).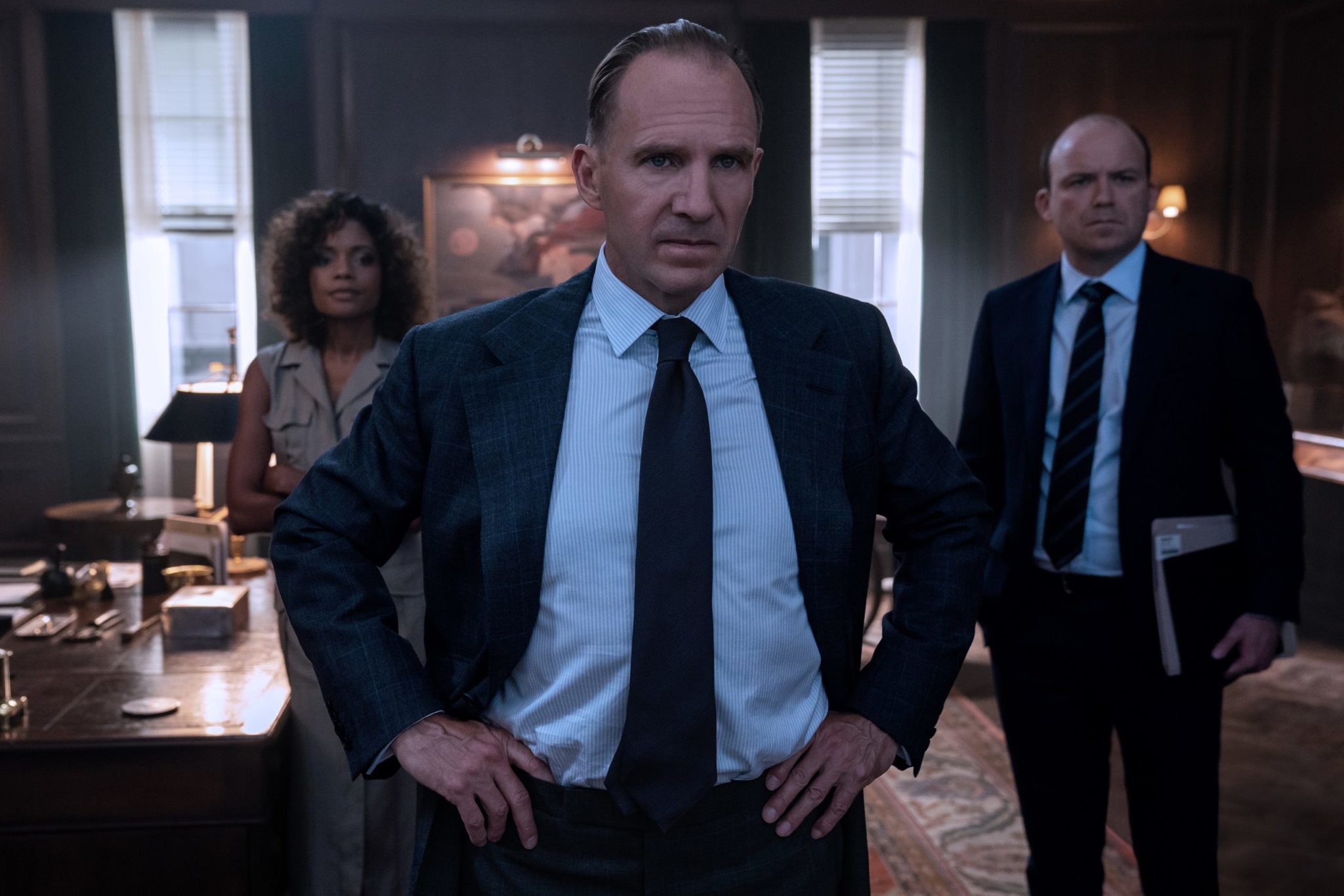 What is the old saying? A Bond movie is only as good as its villain. Spectre underwhelmed a bit because the Blofied reveal was hard to buy into as the man who was the architect author of James' entire pain from the beginning. In No Time to Die, Blofeld and Waltz get not quite a retcon, but an addendum that buoys him with more weight as a baddie. He is very much a big part of the proceedings, which is nice. There is a downside to this, though, and his significant presence reduces Safin—positioned as the primary antagonist—to secondary and even somewhat forgotten antagonist until midway through and particularly the final act, and by that point it feels like window dressing. Malek is doing good work, but beyond an element of revenge, his character's motivations aren't any different from villains found in the likes of QoS and Tomorrow Never Dies.
So, from a villainous perspective, No Time to Die collectively is in the middle. Take the entire ensemble into consideration, and the film doesn't disappoint. Old returnees in Whishaw, Harris, and Fiennes add to the emotional components of this latest Bond offering, and even Wright returns after going MIA in the franchise! Credit to them and the overarching writing of their characters, as they all feel essential to the character development of this iteration of Bond. Seydoux's Madeleine is more intriguing this go-around and Seydoux herself comes off as natural in the role.
But the spotlight is always brightest on the man who plays 007 in a Bond flick, and that of course is Craig, who had gone vocal before the release of Spectre stating his disinterest in playing the role again. Whatever mindset he got into to undertake the role for his swan song, it was effective, as Craig looks very energized and committed to nailing the landing. While he's gone on record saying NTTD would not feature as many stunts done by him, he does what he is able to perform at his age (not everyone is an athletic marvel like Toms Brady and Cruise), and most importantly, his dramatic acting chops are ever-present in introspective moments.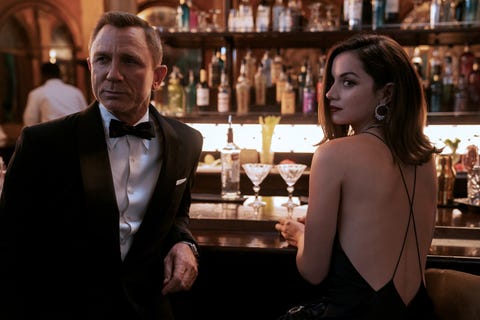 No Time to Die doesn't quite match the franchise elite tier that Casino Royale and Skyfall find themselves in. But it is a good shaken and stirred, spectacle-filled and lead-character driven last round of Craig-era Bond movies.
B
Photo credits go to impawards.com, screenrant.com, harpersbazaar.com, timothyeverest.co.uk, and IMDB.com.
For additional detailed thoughts on films both small and large, games, and the key moments that comprise each, check out ThatMomentIn.com.
Feel free to follow me @MrJackMarkSon.