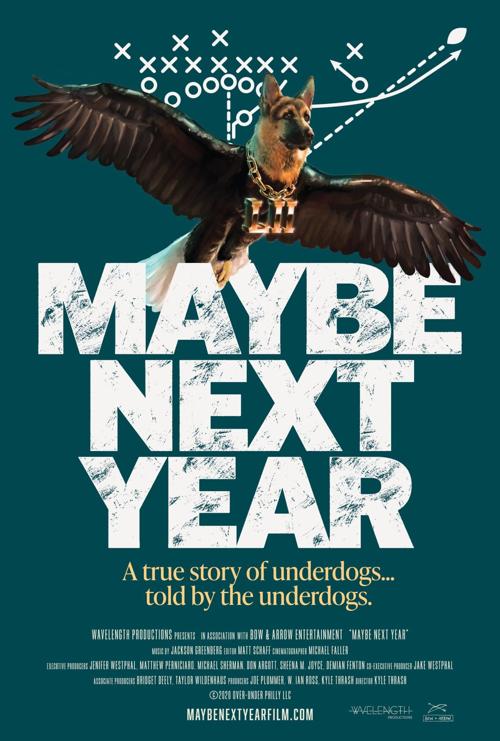 Who says that it's wrong for fans to consider themselves as "we" when they talk about their team winning and losing? Don't ever say that to the fans who make up the great city of Philadelphia, Pennsylvania. Their disappointment they have been privy to is immeasurable, perpetually leaving their days ruined. No more is it evident than with their beloved Eagles, where every time their squad has closed in on grabbing the championship belt, a punch to the gut ensues.
But hope is a hell of a drug when paired with a new season. In 2017, the Eagles behind the collective magic of quarterback Carson Wentz run the NFL ragged, becoming the Super Bowl favorite and Philly's best hope for ending the city's long-suffering football history. Easy journey to the Lombardi trophy? Of course not, that wouldn't be Philly-like.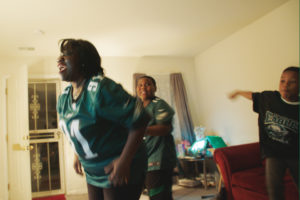 When the most infamous fanbases are discussed, those who cheer on the teams who play in the City of Brotherly Love are often at the top of any list. I mean, who can "top" booing Santa Claus and pelting St. Nick with snowballs, or cheering Michael Irvin as he suffered a career-ending spinal injury? Maybe Next Year is a documentary about said Philadelphia fans and the "why" behind their intensity for their teams, specifically the Eagles (though this could easily be applied to the 76ers, Flyers, and to a lesser extent the Phillies, even if they've reached the mountaintop not too long ago).
As one might expect, this type of feature is best handled and could only be handled by a fellow townie, a person who truly has lived the ins and outs of the city spotlighted. Here, that director would be Kyle Thrash, who went into making this movie as a short to only be drawn into the Eagles' championship journey and extending the runtime. The first three to five minutes set up the narrative, showing Philly as an industrial city that has always been in the shadow of larger and sexier metropolises in New York, Boston, and D.C. despite being incorporated around the same time. This underdog mantra is a weight so many denizens hold, and it covers the city like an unseen fog. Thrash does great at getting this through a screen; I have never been to Philadelphia but feel like I've got a workable vibe of the city. In a way, Maybe Next Year is—albeit different subgenres—very reminiscent of Major League, another sports movie helmed by a director (David S. Ward) who was a longtime resident of a downtrodden city with an agonizing history in sports.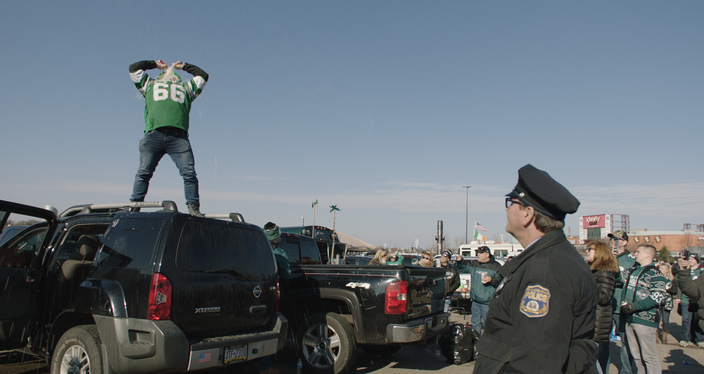 Maybe Next Year is the story of an entire fanbase, but Thrash tells it through the lens of four super fans. There's Shirley, the mild-mannered woman in everything minus when she's doing her weekly call-ins to Eagles weekly radio. There's Jesse, a father tending to the needs of both his dying father and an autistic son. There's Barry, who hit retirement all set to end his days in sunny Florida…only to have a change of heart and use all of his retirement money to build a Eagles gameday bar to accommodate 100 people. And there's Bryant, the Californian perhaps better known as the boisterous, foul-mouthed YouTuber "EDP445." All have different stories and connections to the Philadelphia football team, but the broader statement Thrash makes is the community the Eagles fans have with one another. So many fanbases use "(insert team nickname) Nation," but it only is applicable to a select few, and the Eagles are one of those.
Does Maybe Next Year seek to rewrite the narrative of Philly fans being insufferable pricks? Yes and no. As said to this point, Thrash is interested in simply giving a bit of context for why the city's fans tend to be how they are. Typical as most things can be, the stories of Philadelphians do not cover all fans, but there's a feeling that what Thrash does allow into the cutting room floor is rather tame compared to what he could show.
With all that said, when the clock hits triple zero in Maybe Next Year and the Eagles have done the unthinkable, it is hard to not feel elation for seeing others elated who have long suffered defeating deflation after defeating deflation. "We" is pretty apt when referring to the people who support Philadelphia sports. They are part of the team.
A-
Photo credits go to wavelengthproductions.com, 6abc.com, wfmz.com, and countylinesmagazine.com.
For additional detailed thoughts on films both small and large, games, and the key moments that comprise each, check out ThatMomentIn.com. 
Feel free to follow me @MrJackMarkSon.