Music . . . can name the unnameable and communicate the unknowable. Part 3 of the yearly Music in Movies series continues. If you missed parts 1 and 2, you can find those here and here. Let's do it.
Incredibles 2 (composed by Michael Giacchino)
Consider Yourselves Undermined!
Train of Taut
Searching for a Screenslaver
Elastigirl's Got a Plane to Catch
Without a doubt, composer Michael Giacchino is one of the best to ever do it. However, his animated scores seem to have an additional level of "oomph" and creativity that his live action scores can sometimes lack. His Incredibles 2 work is inspired, full of big band energy that references the era that the movie seems to take place in. The spy influences can be heard as well, and it's not impossible to visualize these pieces in 007. Basic to say, but incredible work.
SuperFly (soundtrack curated by Future, featuring various artists)
If You Want It (performed by Sleepy Brown and Scar)
With the remake of Super Fly 1972 taking place in Atlanta, a concerted effort is made to use Atlanta-bred hip hop superstars in Future, Migos, 21 Savage, Young Thug, Gunna, and more. SuperFly 2018 really belongs to Future, and the marketing leads one to believe his curation of the soundtrack is on par with the legendary Curtis Mayfield's contributions to the OG Super Fly.  Spoiler alert: It isn't.
But if there's one track that carries the soul of Mayfield's, it's Sleepy Brown's and Scar's If You Want It. With its smooth bass line, groovy hi-hat, synthed horns, and mellow keys, it's an R&B ode to the high-risk and high-reward lifestyle of the dope game. It would fit right into Mayfield's work, and this song makes me wonder what a predominantly Sleepy Brown curated soundtrack would be like, and whether it would make for a better movie. Spoiler alert: It would.
Sicario: Day of the Soldado (composed by Hildur Guðnadóttir)
Attack
Start a War
Kidnap
Convoy
Despite only coming into stardom over the last five years, the late composer Jóhann Gunnar Jóhannsson left Hollywood with unforgettable cues and sounds accompanying some of the best movies of the decade. He left the industry as a legend, and one of those legendary scores is Sicario. He created a tension within it that can never, ever be replicated.
Trying to fill his shoes in the sequel to Sicario is Hildur Guðnadóttir, a close collaborator of Jóhannsson's. Little, if anything, can come close to the tension motif of The Beast. But, the cellist Guðnadóttir creates something dark and uneasy with what sounds like timpani/ drums and thick strings in Start a War and Attack. The cues may not be as unforgettable, though a palpable feeling of grime is still very present.
Ant-Man and the Wasp (composed by Christophe Beck)
I Shrink, Therefore I Am
World's Greatest Grandma
Ant-Man is firmly entrenched as Marvel's most whimsical, unorthodox superhero. Many Marvel scores kind of all have the same sounds at musical approaches at this point; the characters may change but since they all share a general tether, there's some connective tissue always present. The same can be said for Ant-Man and the Wasp, but sort of like Black Panther (albeit to a lesser extent), composer Christophe Beck seems to lean into the lightness and dorkiness the character of Scott Lang/Ant-Man has through tunes like I Shrink, Therefore I Am, and World's Greatest Grandma. Half of the tracks feature the Ant-Man theme, heard the clearest in Anthropodie, which is one of Marvel's better core superhero motifs they have.
Skyscraper (composed by Steve Jablonsky)
The Crane
Skyscraper
Composer Steve Jablonsky's been in the composing game for a long time. But for this listener, he'll always be known as the guy who lent his talents to a certain franchise that had the last vestiges of humanity fighting against a malicious horde of humanoid locusts. That franchise is none other than Gears of War.  Many of his notable themes in those video games and in his latest movie score of Skyscraper carry this heavy, uber-important military vibe. Even to something that is ultimately asinine such as Skyscraper, it takes itself somewhat seriously in the moments of ridiculousness and Jablonsky's pieces say as much. You might laugh, but you're not supposed to!
Sorry to Bother You (soundtrack by The Coup and Various Artists)
OYAHYTT
We're upon the end of September and Boots Riley's Sorry to Bother You is still—unequivocally, the wildest film of 2018. His band of The Coup's end track, titled OYAHYTT (Oh Yeah Alright Hell Yeah That's Tight) punctuates what the viewer just saw in Riley's debut. It's brash, eccentric, anti-establishment, and full of verve. Again, the wildest cinematic experience of 2018.
Mission: Impossible-Fallout (composed by Lorne Balfe)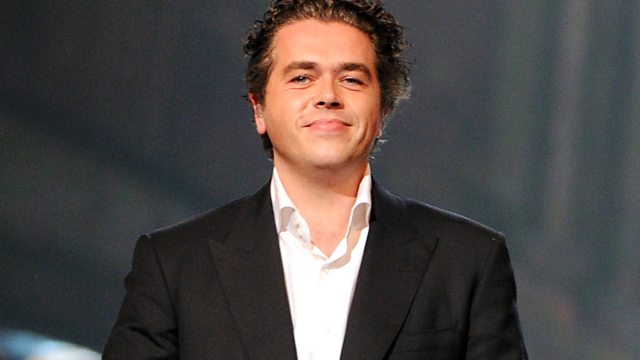 Good Evening, Mr. Hunt
Free Fall 
Change of Plan
We Are Never Free
Fate Whispers to the Warrior
M:I-Fallout has it all. A laser sharp script, intricate action, and amazing direction. Add to that a killer score from Lorne Balfe. It's right around the halo jump sequence when Hunt is frantically reattaching his oxygen before the descent into the treacherous storm when I realized that Fallout was going to be something special. There's an edge to Balfe's score mixing industrial and orchestral that positions Fallout as more than simply an action spectacle with no substance. Pieces like We Are Never Free and Fate Whispers to the Warrior give characterization and emotional hues to those that make up the world of Fallout.
And of course, the iconic M:I theme is prevalent, but it's substantially slowed here in many of the tracks, such as The Exchange, for example. Using the motif in this way gives a sense of urgency in the score.  A career-best from Balfe.
The Exchange
Steps Ahead
Cutting on One
BlacKkKlansman (composed by Terence Blanchard)
Gone With The Wind
Hatred at It's Best
Longtime Spike Lee score collaborator Terence Blanchard starts off the Spike Lee joint with a "tribute" to one of America's darkest periods in Gone With the Wind and Hatred at Its Best. And dammit, it's kind of scary at how melodic Blanchard—a black man—makes racism sound with such a pitter-patter snare and galvanizing flute.
Main Theme
Ron's Theme
Here Comes Ron
Main Theme-Ron
Blut Und Boden (Blood and Soil)
My (current) vote for best theme/motif of the year goes to the seven-note riff that BlacKkKlansman carries throughout most of its score. That riff comes to represent so much throughout the movie. At times, it's somber and reflective, other times, funky and over-the-top, sometimes, processional and militaristic. Regardless, every time it's heard, there's always an importance it carries.
Black Opps
But man, you talk a song that basically screams a living nightmare and fear? Blanchard's coda track of Photo Opps is just that, The first five seconds set up what the viewer is about to see with some absolutely sinister strings. From there, Blanchard sort of mirrors the first tracks on the score, making the clear point that everything comes full circle and things haven't changed so much after all. The last few minutes of BlacKkKlansman are something I won't forget as long as I am breathing, and Blanchard's work is as much of a cause for that as is Lee's direction. Here's to hoping his score receives some major recognition.
Photo credits go to collider.com, consequenceofsound.net, freundevonfreunden.com, facebook.com, filmmusicmag.com, allmusic.com, and offbeat.com.
Follow me @Markjacksonisms/MovieManJackson/Actionmarkjackson (Instagram). Part four coming…