The person who puts a computer inside a phone will change the world. Or at least, that is what Mike Lazaridis (Jay Baruchel) believes along with his co-partner and pilot, Doug Fregin (Matt Johnson). Together, they run Research in Motion, a ragtag company offering pagers, point-of-sale systems, etc. that often use the power of the not-yet-fully-harnessed wireless network to power their devices. They have ambition, but what is missing is the direction.
Cue Jim Balsillie (Glenn Howerton), who has just been fired from a prominent company; his desires to climb met with roadblocks. He remembers a pitch made to him by the introverted and awkward Mike and Doug that championed a new type of phone that could take calls, receive and respond to emails, and send text messages. Called "Pocket Link," it's a bit wonky, but Jim ascertains there's enough there. He negotiates being the co-CEO of RIM and agrees to handle all the marketing and sales strategy. Soon, Pocket Link becomes "BlackBerry" and revolutionizes the world of mobile phones as we know it, rising to impressive market heights and eventually falling to embarrassing lows.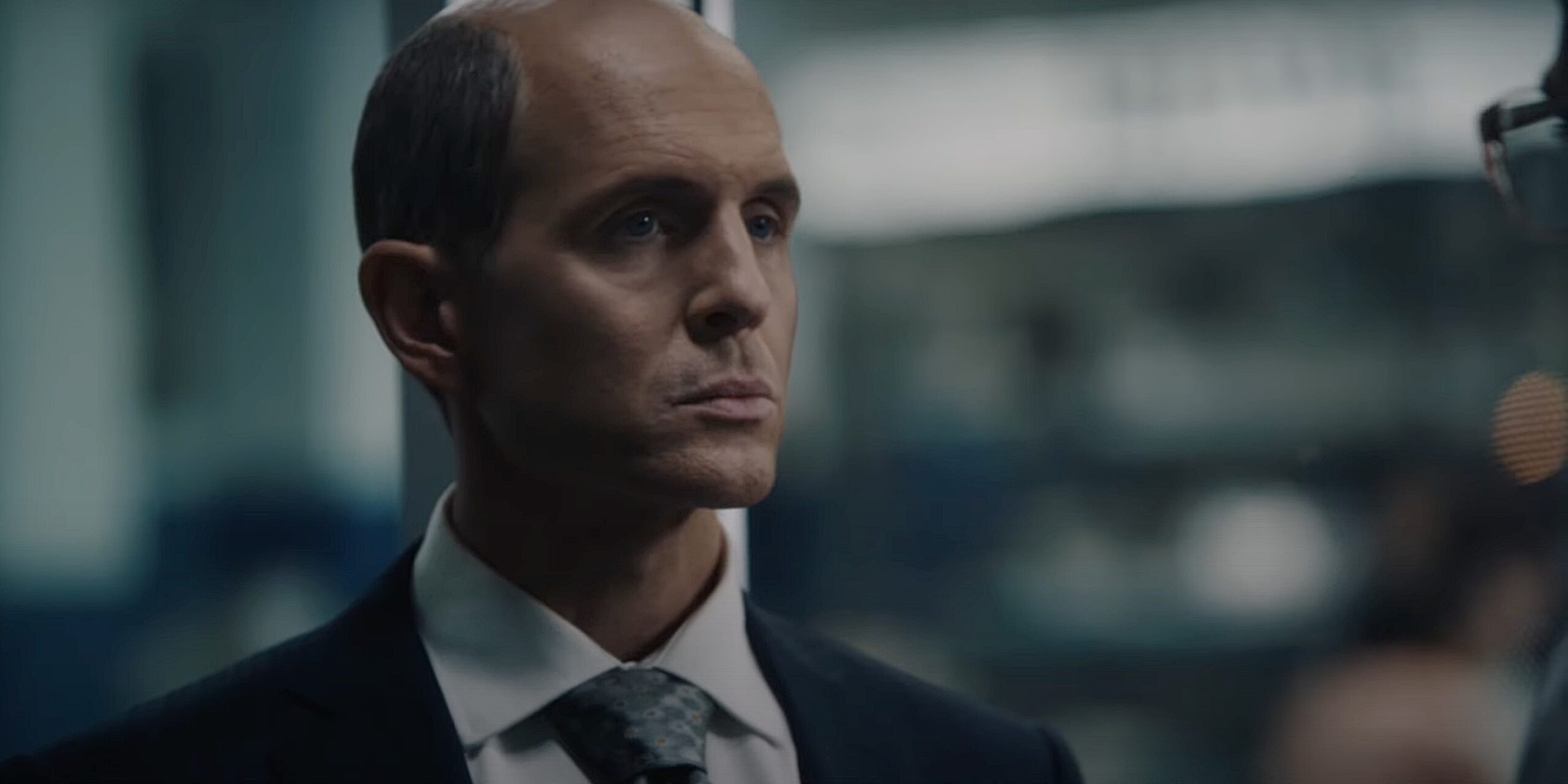 You know the movies. The Social Network, Steve Jobs, movies that can serve as period pieces and deeper looks into the rise and fall of so many modern-day staples and business tycoons of yesteryear. It is not always an easy genre to get right; for every Sorkin-written, critically acclaimed work, there are works like Tesla and The Imitation Game that feature great central performances but end up feeling a bit dry to many.
Johnson not only acts in BlackBerry bringing much of the intentional levity, he directs it and adapts the screenplay, too. Goal numero uno is making his film feel and resemble its time period of the mid-90's to mid 2000's, and he does so with obvious time capsules references like Mortal Kombat, Doom, and Teenage Mutant Ninja Turtles and that droning-yet-semi-freewheeling organizational feel that seemingly existed at a lot of companies big and small. After that, the actor-director leans into his style of mockumentary found in a couple of his previous works sans the talking heads, but complete with the camera zoom-ins and the general feel of being a fly on the wall as this company is being built. It works mostly and gives BlackBerry both drama and comedy where applicable—one scene specifically captures the secondhand embarrassment flowing out of the pores of a character who is the audience in that moment. However, there are a small, select handful of times where the style is distracting from what is going on in a scene, and I wonder if a more straightforward take would allow these great, Eureka!(or Uh-oh!)-type moments to be spectacular.
BlackBerry's script is loosely based on the 2015 non-fiction book Losing the Signal: The Untold Story Behind the Extraordinary Rise and Spectacular Fall of BlackBerry, courtesy of Jacquie McNish and Sean Silcoff. So, we don't quite get the cue message to take some of this with a grain of salt, but we know to do so fairly early on. As a whole, Johnson's movie is mostly well paced, and plays up the idea perfectly that what Lazaridis, Fregan, and company were trying to build was crazy in the moment, but innovative and innately calibrated with where things were going. BlackBerry's story and what it became isn't a foreign one; greed, scaling too fast, throwing more money at solving complex problems without taking the time to understand root cause of said problems, and sacrificing quality for quantifiability are all matters that strike down many conglomerates.
What Johnson highlights in the movie are the inherent struggles two co-leaders will always have, because on some level, two people that high up driving decisions jointly, whether chief executive officers, coaches, or the like will be diametrically opposed. Sure, sometimes those differences are minor, but eventually, those minor differences grow to become massively major ones. If there are three things Johnson struggles a bit with, its the amount of secondary characters in the second half (maybe intentional to further drive what BlackBerry succumbed to), no attention given to the home lives of its main characters, and the haphazard speed he moves Jim through as it pertains to a side interest. For those uninitiated like myself in the BlackBerry story, it takes a while to understand if Jim is seeking new work or merely attempting to expand his empire.
The film's success is spearheaded by two actors typically known for their comedic chops over their dramatic ones. While the silver hair pieces look clunky, Baruchel's performance is not. While his character is perfectly capable of dropping thoughtful nuggets of analysis that can serve as business ignitors, Baruchel is dialed into the discomfort that a shy Lazaridis has as he's navigating new industrial terrain for the first time as a Fortune 500 decision maker. He's a polar opposite to Howerton's Balsillie. Howerton brings the edge visible in his character from It's Always Sunny in Philadelphia, but his performance also carries an underlying sense of insecurity that would drive Balsillie to lead BlackBerry to rarified air and prove to be his downfall. He's phenomenal as the guy that you unabashedly hate, but begrudgingly respect at a distance, too. Also, you'll never hear "hostile takeover" in the same way ever again.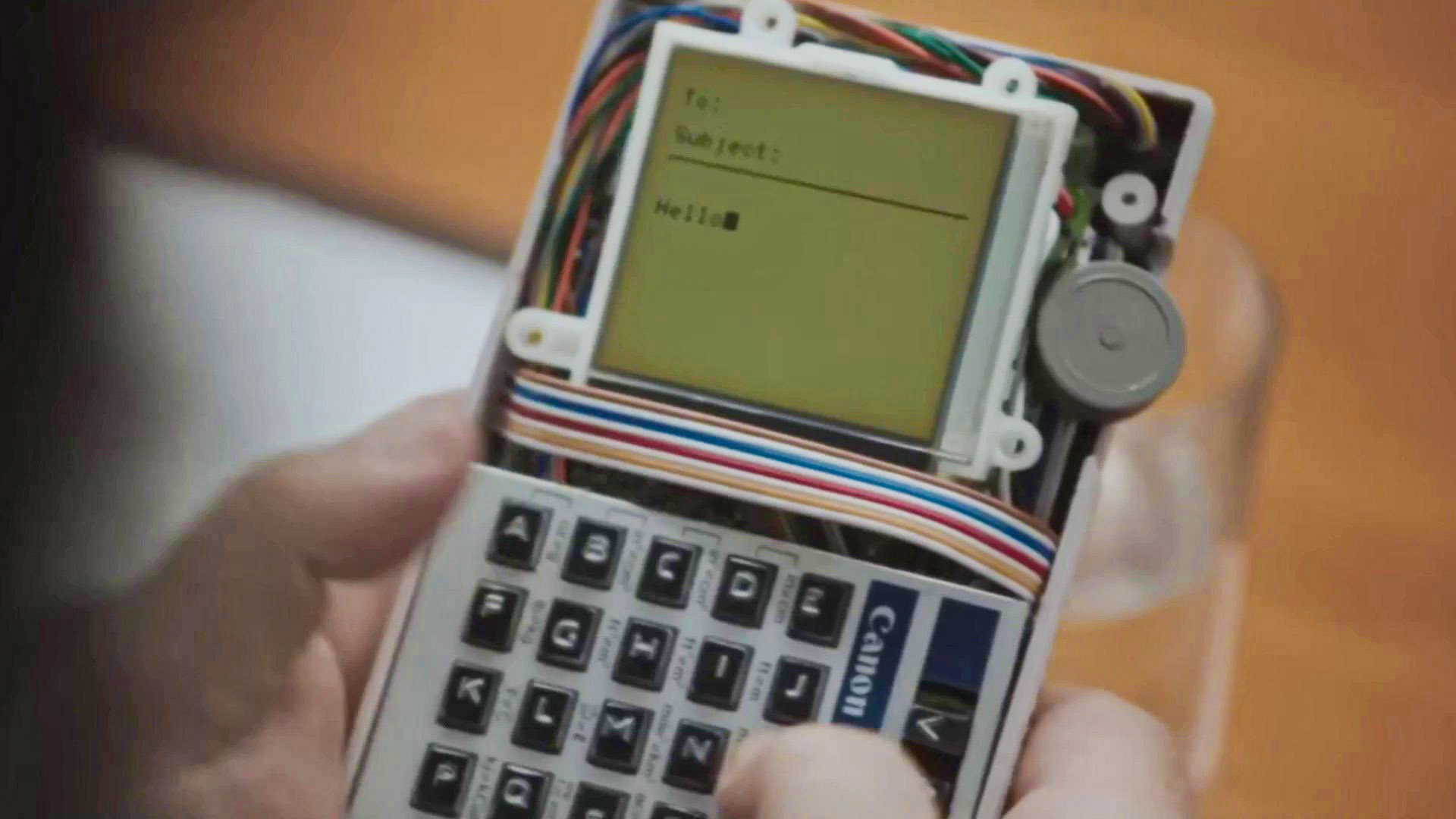 Sometimes what works strongly in a biopic's favor is how much prior knowledge its audience has on the subject matter, if it has enough legitimate meat on the bone to naturally recreate/reimagine moments that happened, and whether it is something many can actually remember living through. And simply, does it make a viewer want to do more rabbit hole exploration after viewing? BlackBerry is certainly not the first of its kind, but it fills those (subjective) factors and carries impressive lead performances that click satisfyingly like the keys on the movie's titular object.
B
Photo credits go to IFCfilms.com, theverge.com, techwalla.com, and looper.com.
For additional detailed thoughts on films both small and large, games, and the key moments that comprise each, check out ThatMomentIn.com.