Hell hath no fury like a fiery kid's scorn. The kid with said fiery scorn is eleven year-old Charlie (Ryan Kiera Armstrong), who has had pyrokinesis since birth. Her parents Andy (Zac Efron) and Vicky (Sydney Lemmon) too are power holders of the psychic and telepathic variety, their powers implemented forcibly by a government agency known as "The Shop" who ran experimental Lot 6 scientific trials. Husband and wife do their best to shield Charlie from the people who are always looking for them; the family has never had a stable home.
A bullying incident causes Charlie to blow in a way that attracts extremely unwanted attention. As such, they're back on the run. The Shop has reestablished eyes on the family and more importantly, her, as they see her as a weapon of mass destruction. New shop leader Captain Hollister (Gloria Reuben) dispatches retired operative John Rainbird (Michael Greyeyes) to find and bring back the special youngster, who is beginning to channel her powers.
What gets the remake treatment and what does not is not beholden to rules, but the less celebrated an original movie was at least gives a stronger reason to try it again, particularly when the source material is from famed author Stephen King. The new movie getting that treatment is Firestarter, one of Drew Barrymore's first on-screen roles when released in 1984 to mostly negative reviews and panning from King himself (par for the course for him). With the novel generally treated as one of King's lesser works, an adaptation is often only as good as the foundational story of what it is coming from. Remake or not, it is easy to see that Firestarter is missing the intrigue that so many other King novels have.
Director Keith Thomas follows up his interesting debut in The Vigil with Firestarter, getting six times the budget here in 12 million versus 2 million. While rooted in present day, the director brings an late 70/early 80's flair in sequences, be it final act neon lighting in The Lot compound, a uniquely chilling and mysterious opening credits sequence shot in analog horror style, or leaning on the legendary director and composer himself of John Carpenter, son Cody, and Daniel Davies to create a Stranger Things-esque vibe. Some of the CGI fire bits show their lack of budget, but others are rather impressive.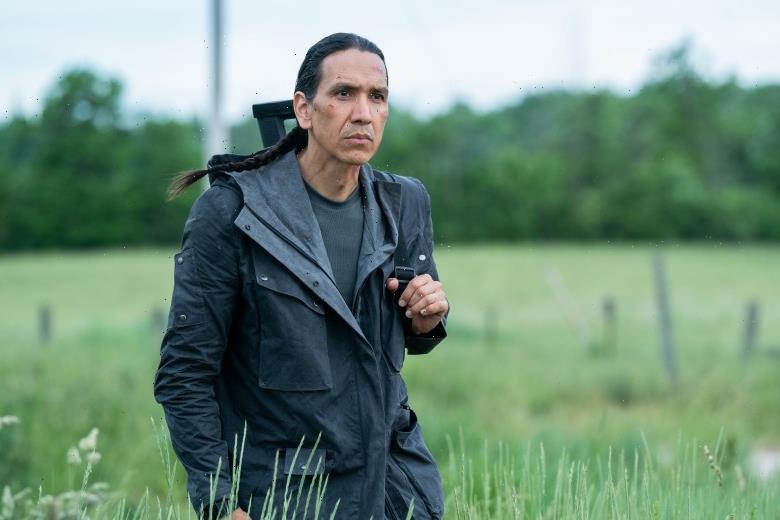 Notice nothing in that preceding paragraph said anything about the scares or thrills present, simply because none exist in Firestarter. And that may be a symptom of the source material being pulled from too many genres for its own good. It is hard to discern what type of movie Firestarter wants to be. Is it a horror? Not enough atmosphere. A drama/coming-of-age? Most of the key characters—particularly the antagonistic ones—are lethargic. Possibly a superhero origin story? There isn't enough action nor is the scale befitting of one. Can see the smattering of genres coming together better on the page, but on the silver screen? It all adds up to an awkwardly paced runtime of 94 minutes.
It is unfortunate, because the young Armstrong shows she would be capable with a significantly better focused story around her. Even Efron happens to be solid and hints at a new possibility in his filmography adding dad mode roles. There is a fairly sweet father/daughter dynamic on the surface but they too are overall underdeveloped. People like Kurtwood Smith (who gets a long scene positioning him as a crucial crux only to never be seen again), Reuben, and the assumed antagonist played by Greyeyes all feel like they belong in another movie.
It's always been funny hearing King's dislike of how his novels have been adapted to films are kind of incongruous to how audiences receive them. This time, it seems to be the reverse. No matter the author's sentiment, save for a select few fun moments, the inability to hone in on what it wants to be puts Firestarter in a perpetual state of freeze.
D
Photo credits go to impawards.com, masslive.com, indiewire.com, and the-sun.com.
For additional detailed thoughts on films both small and large, games, and the key moments that comprise each, check out ThatMomentIn.com.
Feel free to follow me @MrJackMarkSon