How a person masters his fate is more important than what his fate is. That quote becomes a reality for the young Amleth (Oscar Novak), who is the prince to King Aurvandil War-Raven (Ethan Hawke). He along with mother Queen Gudrún (Nicole Kidman) have been patiently waiting for the arrival of his father after a victory against the enemy. Upon his return, Aurvandil initiates Amleth as a man with the help of Heimir the Fool (Willem Dafoe) in preparation for things that he hopes will not come immediately, but always could in the brutal Viking land.
Amleth's life is irrevocably changed when his father is struck down by Fjölnir (Claes Bang), Amleth's uncle. Narrowly escaping his own demise and seeing his mother abducted, Amleth runs away. Many years later and now a grown man, Amleth (Alexander Skarsgård) has taken the traumatic moment and used it as rage to raid villages. While he hasn't forgotten his purpose, he needed a reminder from someone otherworldly. Alongside an sibylline sorceress named Olga (Anya Taylor-Joy), Amleth sets upon his path to avenge his father, save his mother, and kill Fjölnir.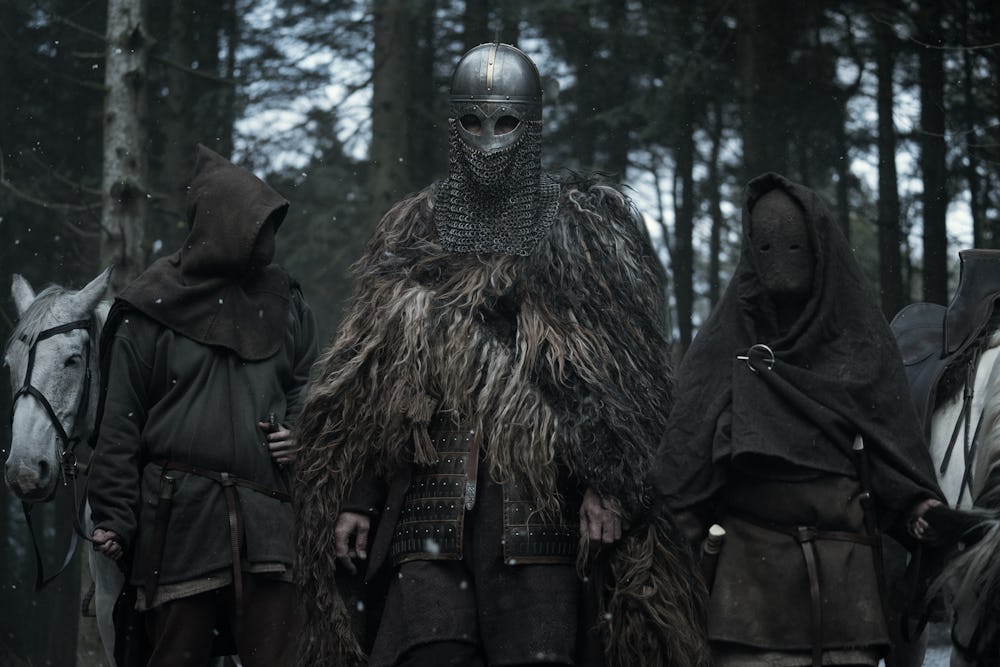 It takes an inordinate amount of skill and acute detail for a director to build a world and drop an audience in rather immediately. The argument can be made that Robert Eggers is currently the best in the game at doing so after re-creating New England twice in The Witch and The Lighthouse. That northeastern region is traded in for the icy chills of Iceland, but the result remains the same in The Northman. It is an extremely captivating movie featuring an impressive setting and amazing production that simultaneously overshadows and holds together a perfectly basic, sometimes so-so, plot.
The Northman is Eggers' graduation of sorts into the big budget leagues, gifted roughly $90 million which dwarfs that of his first two films. "Epic" is an adjective thrown around a bit too freely, but here? Epic might not do this justice. From the get-go, Eggers creates a scope of supreme grandeur packed with intricate details and aesthetics.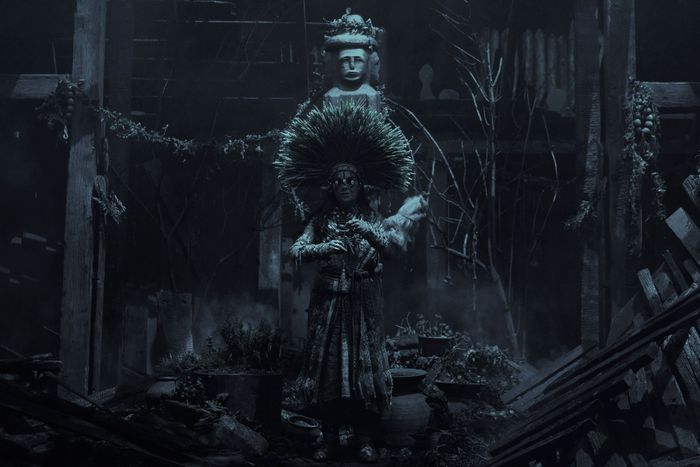 And that is before a bevy of arrows lands in an unfortunate target's armor. From the lighting to the landscape and Norse mythology (an unexpected amount of magical mysticism exists—this is likely the closest we'll ever get to a God of War film), Eggers toggles with ease between the earthy and the esoteric, often within fluidly framed action sequences that do not shy away from the brutality of the time period. Co-composers Robin Carolan and Sebastian Gainsborough deliver an exalted hymn and drum-based score, pounding with methodical adrenaline.
While still "out there" and unique when compared against most releases, The Northman is easily Eggers' most conventional movie from a pure narrative perspective. He serves as a co-writer again, this go-around with Icelandic poet Sjón who roots the sometimes sparse dialogue in linguistic accuracy. If he were not an acclaimed filmmaker, Eggers would be a renowned historian. Again, he cuts no corners as it pertains to ensuring his feature is fully realized. And as for the script, it does play out as a functional revenge story for better and for worse.
Sure, there are one or two intriguing revelations within the tale along with a philosophical question posed on whether vengeance is truly worth pursuing or not, but by and large, this is an A-to-B story that sees its tale lumber in small stretches like Amleth's movements. One wonders if Eggers was forced to concede a larger portion of his vision and storytelling/character aims than he let on for the studio's focus on action, as characterization ends up being leaner than desired.  
All said, this is an accomplished cast contributing great work collectively even with some light character meat. Towing the line between human and animal is Skarsgård, whose dialog is as much grunting as actual words. Not the most sympathetic, but certainly par for the historical course. Taylor-Joy has been more compelling in other appearances; of all the significant characters she feels the most wasted with what she is presented. The question has been brought up in the early days following release that a longer cut surely would delve deeper into layers implied by Eggers and Sjón regarding Aurvandil, Fjölnir, and Gudrún. In screentime spanning from brief to steady, Hawke, Bang, Dafoe, and particularly Kidman are phenomenal in their roles.
Theaters have been fairly close to normal operation for a while; I'd argue that The Northman is part of a very small handful that have absolutely demanded the big screen viewing. Maybe this isn't Eggers' untampered with vision, but one he and all should take immense pride in.
B
Photo credits go to IMDB.com, screenrant.com, insider.com, and vulture.com.
For additional detailed thoughts on films both small and large, games, and the key moments that comprise each, check out ThatMomentIn.com.
Feel free to follow me @MrJackMarkSon