Women, always the fairer and more intelligent sex. Welcome to Atlanta where the (sports) players play and the agents try to recruit their talents to their respective agencies. One of these agents is the super successful Ali Davis (Taraji P. Henson), holding her own and grabbing many of the imaginary brass rings in this male-dominated industry. Yet, she doesn't get the recognition she deserves, constantly hitting the glass ceiling. Not all her misfortune can be attributed to society; Ali means well but is rather abrasive in connecting with the opposite sex both professionally and personally.
That all changes one day. Upon lamenting her loss of a certain promotion, Ali is exposed to a mysterious tea from an esoteric tarot reader known as "Sister" (Erykah Badu). After a wild night out with her girlfriends, Ali can somehow hear the thoughts of any man. This allows her to close the gap, be one step ahead of her contemporaries, and even find romance with the local bartender (Aldis Hodge). In a nutshell, she's been gifted the knowledge of understanding What Men Want and attempts to secure the services of a future #1 NBA draft pick.
Why not? It's been almost 20 years since the Mel Gibson-led What Women Want (a feature presentation stalwart for years on TBS and TNT) asked a few interesting questions about male-female communication and power dynamics. Ultimately, it was more breezy than biting satire, but, cute and sweet fun nonetheless. And, it's no surprise that its gender-swapped remake in What Men Want is, more-or-less, on the same level of quality…maybe a smidge below.
Remember Adam Shankman? The name doesn't roll off the tongue nor does it evoke strong feelings, but the director has credited to his name semi-popular—and mostly bad—movies in their day in A Walk to Remember, The Pacifier, The Wedding Planner, Hairspray, and Rock of Ages. Shankman seems to be a studio hand, a guy who can color between the lines and direct a studio's vision of a movie. What Men Want squarely is in that bucket, a perfectly fine and unremarkable feature that can and eventually will be on constant cable rotation. After all, it's produced by BET, and much like similar movies in its ilk, What Men Want moonlights as an extended music video in stretches. If one wants to feel a little nostalgic for the late 90s and early 2000s, the sounds of Jill Scott, Mike Jones, and Destiny's Child among others can be heard.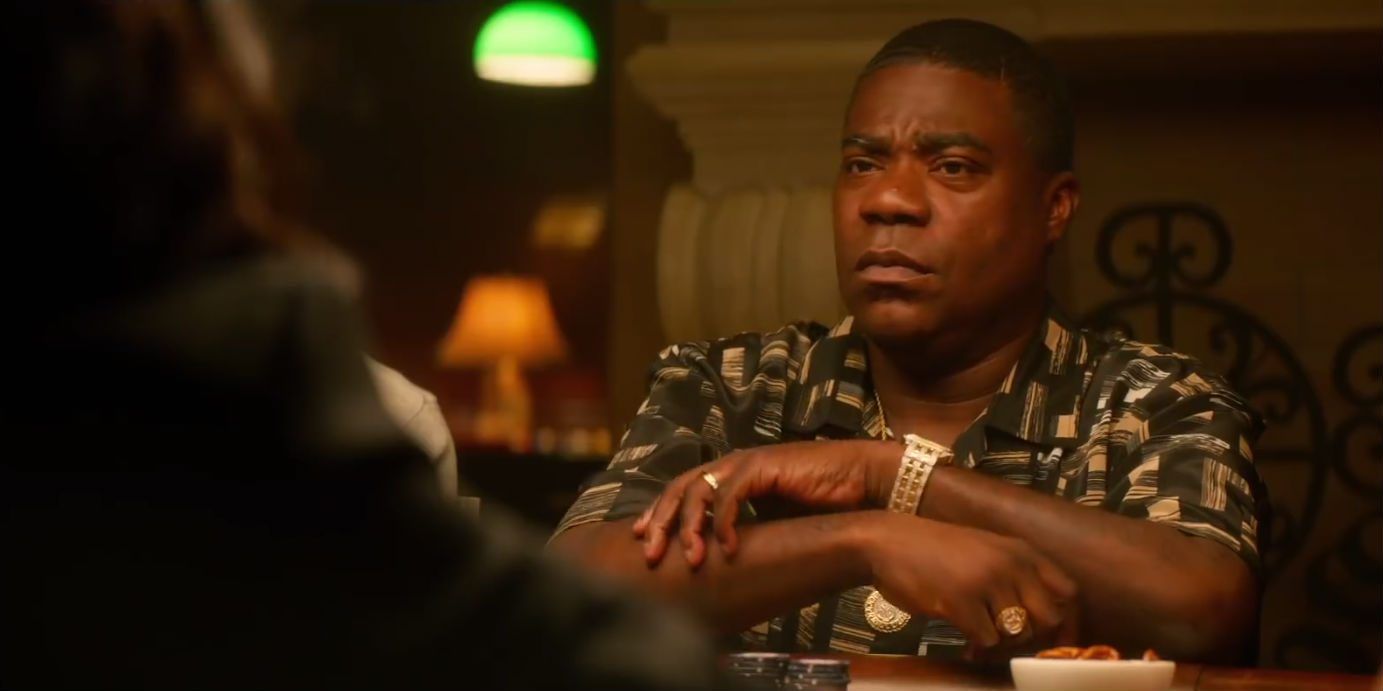 Remember Draft Day and Jerry Maguire? While What Men Want is far removed from being a sports film and an attempted exhibit of the more mundane aspects of leagues and associations, it has a slight feel of authenticity seemingly taking place in the NBA universe, with appearances made by commissioner Adam Silver, players Karl-Anthony Towns, John Collins, and owner Mark Cuban. Still, save for a final act reveal that pays homage to Any Given Sunday, What Men Want follows much of the same template that the Gibson vehicle did, only with an African-American led ensemble cast/approach and without the novelty. There's a smart moment during a poker scene that–while not saying anything shocking—reinforces the idea that no matter if a woman has all the knowledge and a winning hand (literally and figuratively), she's got to hold back what she knows lest she scares the men she works with making them feel "small" and not in control. Much of the time, the minds of men jokes comprise some combination of Grindr, male potency, and idiocy.
Some funny bits and characters do exist; Josh Brener as Henson's pushover assistant and Tracy Morgan as an eccentric but well-meaning father of a hoop prodigy qualify. Other characters and scenes, like the shaman played by Badu, probably sounded hilarious during filming but should have been left on the cutting room floor. When What Men Want gets to the crux of its plot after 30 minutes, it's a respectably amusing time. The 20-30 minutes before this and the last 30 or so minutes that inevitably strip the star of her "powers" aren't exactly quick moving, making the movie another Hollywood comedy that has issues justifying a runtime over 90 minutes.
It could be worse, though, and the reason it isn't is because What Men Want does give the one-of-a-kind Henson opportunities to be her jaggedly charismatic self. Unlike, say, last year's mundane actioner in Proud Mary which did a massive disservice to its star (and the subgenre), this movie allows Henson's energy to run wild all while giving her Ali a couple of layers that make her realistic. The relationship her character shares with Hodge, is par for the course in romantic comedies. The two, who both appeared in Hidden Figures, share a pronounced chemistry that makes their attraction easy to buy into. Hodge, in particular, has a wry sense of humor seen in spurts during the aforementioned movie as well as Straight Outta Compton. He's a name to watch.
High ceiling, low floor is often a description used around various sports drafts when referring to an incoming prospect that may not set the world on fire with his talent but is serviceable. However, the potential just isn't there for a myriad of reasons. That's What Men Want, a high ceiling, low floor movie that only disappoints if one expects it to be consistently sharp commentary.
C
Photo credits go to IMDB.com, screenrant.com, and cinemablend.com.
For additional detailed thoughts on films both small and large, games, and the key moments that comprise each, check out ThatMomentIn.com. 
Follow me @MovieManJackson/@Markjacksonisms