If this doesn't end the reign of Airbnb's, nothing will. The night before her big interview, Tess (Georgina Campbell) arrives in Detroit at the place she'll be staying. It is an Airbnb in a not so great part of the city; thankfully, she doesn't have to be there that long. One problem: She is not the only person staying at this Airbnb. A young man from Brooklyn named Keith (Bill Skarsgård) answers the door and claims he's been there for days. Perturbed but with no other viable options at this time of night, Tess agrees to come in and stay.
Her guard up, alarm bells sound quickly for Tess when in Keith's orbit. He seems to say the right things and be chivalrous…but so do many men when the situation is beneficial to their liking. So that's uncomfortable. The worst thing about it? Far from the worst thing going on in this residence.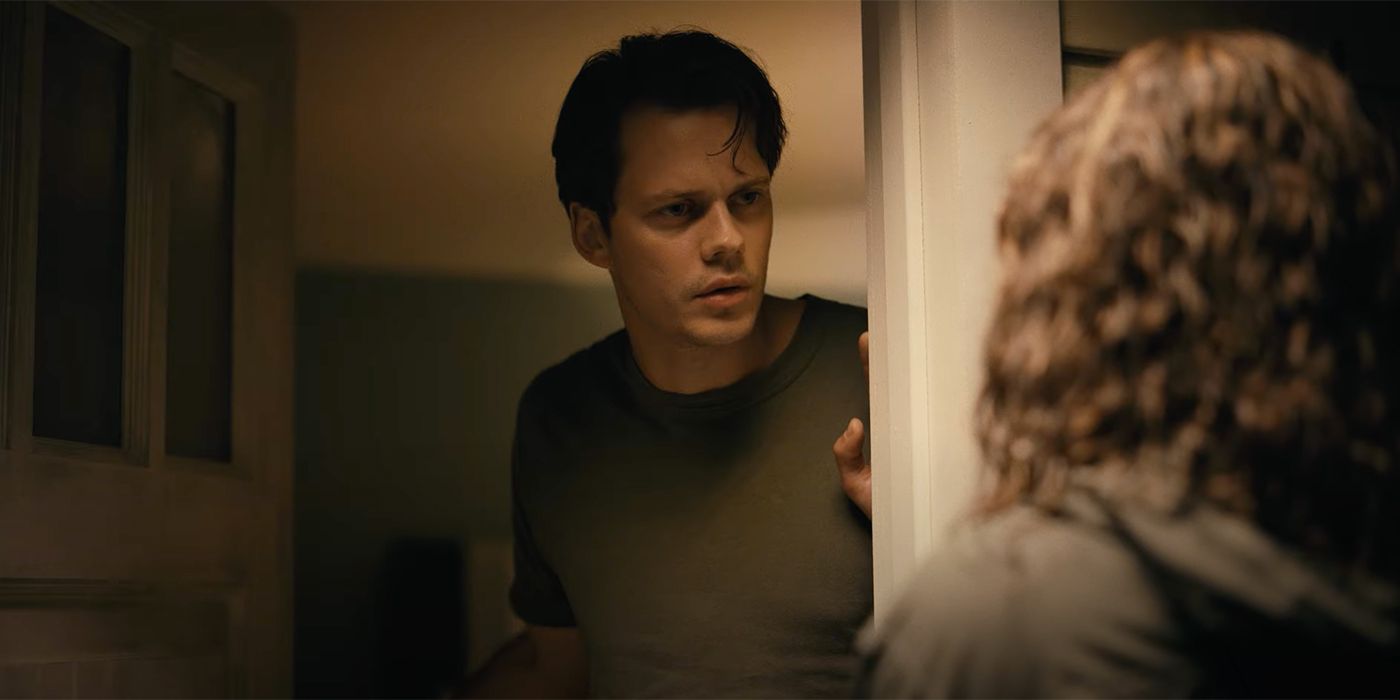 The movie of the moment? Undoubtedly the little horror Barbarian, debuting to the tune of 10 million and led by mostly positive word-of-mouth. It is an experience—albeit of the small variety—and one that isn't had much anymore not so much due to the pandemic, but more because movies are marketed nowadays with little mystery. While mystery obviously doesn't make a movie, it can help when a movie does many things pretty well.
Barbarian is the brainchild of writer/director Zach Cregger, probably known most for his contributions to The Whitest Kids U'Know. Cregger's eyes and hands have clearly been influenced by many classic works in the genre. There are convention staples he adheres to and his film plays in or flat out revolves around. "Don't go down there" along with "Don't go back there" are but a few. The precise first act is arguably as good as any recent scary movie/thriller from a pure white knuckled dread perspective. The second and particularly the third act show a skill in the unorthodox, pairing things like smash cuts, fish eye lenses, and first-person points of view often within moments of each other. If it all sounds sort of disorienting, I think that is what Cregger is going for overall. He does not want audiences to get a firm beat of where things are going. An 80's wrestler catchphrase from the legendary Rowdy Roddy Piper might sum up his approach: "Just when you think you have all the answers, I change the question!" Kudos to the four-person costume and makeup team (Kiril Naumov, Gergana Batanova, Natalia Kamenova, and Atanas Temnilov) as well…you'll know when you see it.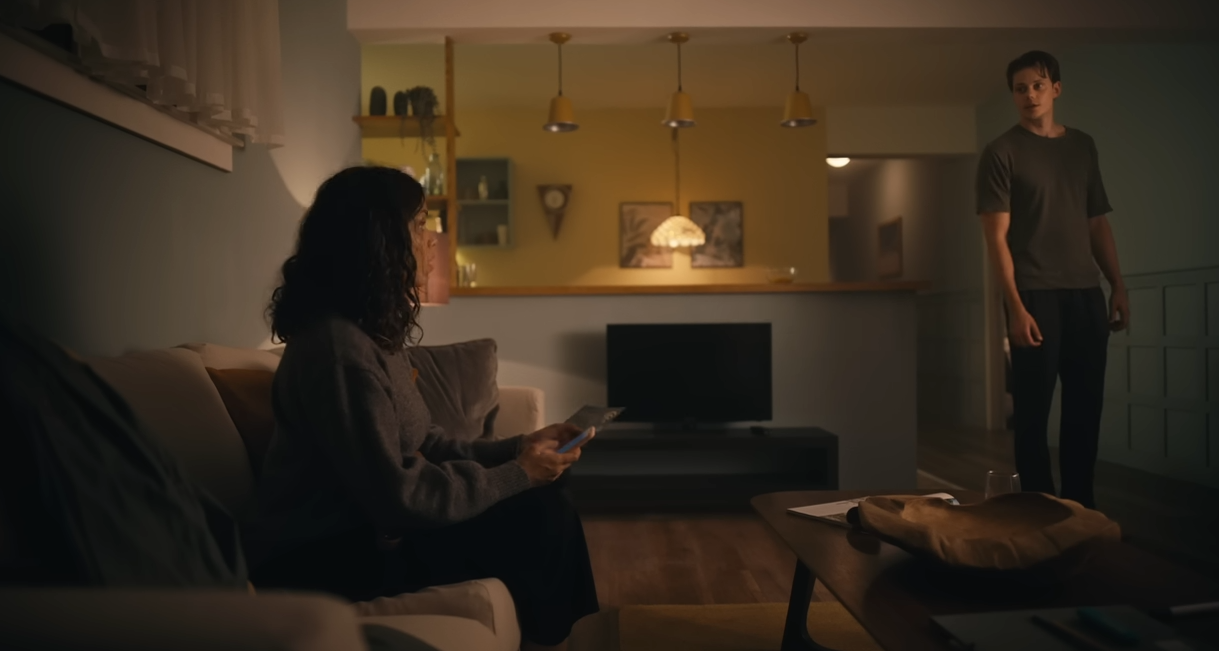 To spoil or even allude to much of Barbarian's plot and how it specifically plays out would be a sin to the utmost degree. What can be said is that Cregger's script doubles finely as a straightforward horror romp and a subtle social commentary on privilege, law enforcement, masculinity, and power dynamics (the early dialogue between Tess and Keith sets up a lot of the themes being presented and analyzed). Is it pulled off smoothly? I still question that; the much discussed second act shift is simultaneously entertaining and sort of jarring—though it may play better on subsequent viewings. But, it connects enough with the first act leading to a gonzo and crowd-pleasing last act.
The movie is driven by three characters. Consider Barbarian the star-making performance for Campbell. It is only up from here. From the get-go, she is quite the presence and the ultimate fulcrum. Sure, one or two of the decisions her character makes can be scrutinized (wouldn't have a movie without them), but when needed, she pulls off being steely and sharp-minded while surely being scared out of her soul. Skarsgård delicately leans into audience expectations based on the roles he's long portrayed and shares a necessary chemistry with Campbell. Finally, there is Justin Long, appearing as AJ. Not going to say much more, just that he crushes it as one of the slimiest and contemptible characters in recent memory.
2022 has been a great year for horror and films that blend horror with heavy societal matters. Add Barbarian to the list. The beauty–and frightening fun, of it is delving into its enigmatic, cavernous darkness.
B+
Photo credits go to hollywoodreporter.com, nerdbot.com, and bloody-disgusting.com.
For additional detailed thoughts on films both small and large, games, and the key moments that comprise each, check out ThatMomentIn.com.
Feel free to follow me @MrJackMarkSon