Life is too short for commas. Veteran comedy writer Charlie Burnz (Billy Crystal) has certainly seen better days career-wise. On the back nine of his career, he writes sketches for a SNL-like show. Does it bring him the fame like he once had? No, but it does keep his mind alert as he wards off aging, and as importantly, it steers his mind away from personal trauma involving his past wife, Carrie (Louisa Krause) and now estranged children in Rex (Penn Badgley) and Francine (Laura Benanti).
A scheduled lunch with Emma (Tiffany Haddish), a New York comedy singer whose ex-boyfriend won an auction to spend time with the writer—she is merely making sure a free lunch doesn't go to waste—changes Charlie's life forever. Together, the duo find strength and support in each other well beyond the normal and accepted.
Could platonic rom-com movies be the wave of the future? If the recent Together Together and now Here Today have anything to say about it, they will be. If the last year and a half has taught us anything, it's that a great friend—no matter how off-kilter they are in comparison to us—is worth their weight in gold.
Here Today marks Crystal's first directorial effort in 20 years, 26 if not counting made-for-television movies. It's definitely a New York feature through and through, with the native taking advantage of city streets and well-known locales to make the story alive and vibrant. Perhaps the best decision Crystal makes is framing his feature in a somewhat unorthodox way. Part of Here Today revolves around flashbacks that Charlie experiences, and he needs these flashbacks to complete his writing goal before it is too late. It would have been passable and par for course for these to be shot as flashbacks normally are, but Crystal employs a first-person point-of-view that helps to dissolve the barrier between himself and the audience. Some of these scenes are really affecting, providing a "romance of yesteryear" type of vibe accompanied by a jazz-based score from Charlie Rosen.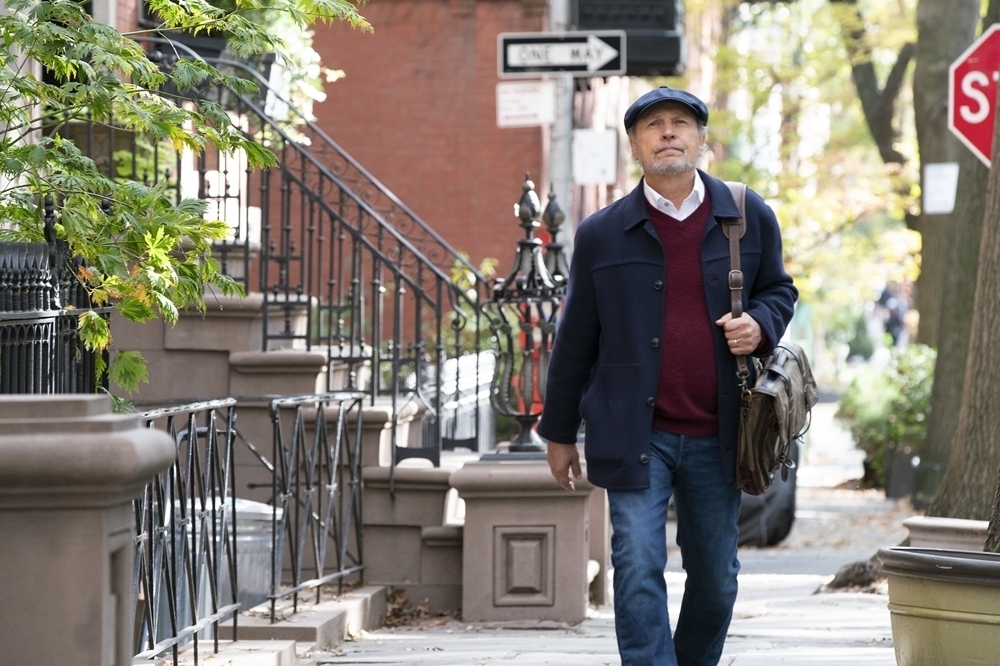 In addition to directing and producing, Crystal is credited with co-writing Here Today alongside Alan Zweibel, who wrote a short story in The Prize from which Here Today is expanded from. The two aren't exactly longtime collaborators, but their history stretches way back into the mid-80's when they worked on Saturday Night Live. Their experiences are seen through the film and serve as inspiration for characters and how the leads would believably come together from opposing walks of life. This is nowhere near as meta as say, Top Five, though a handful of flourishes exist. Few of the gags/jokes register as lazy, and the humor is never overpowering to the point where it dulls the drama. With that said, much of the final 15-20 minutes registers as overly saccharine/melodramatic, and like most comedies, the runtime overstays its welcome by about 10-15 minutes.
One would be right in being skeptical of a comedy—let alone a movie—pairing Haddish and Crystal together, as they are quite different energies. Haddish does struggle noticeably in the moments (i.e. that aforementioned end) that demand nuanced drama, but her efforts show the potential in being more than a comic woman in the future. This is her best appearance since the breakout in 2018's Girls Trip. Crystal fares better, the longtime talent bringing laughs in his dry tone and legitimately selling his fear and uncertainly as his faculties deteriorate. Together, he and Haddish do not minimize their styles, they simply play off each other holding a good balance between ad-lib riffing and sticking to what is on the page.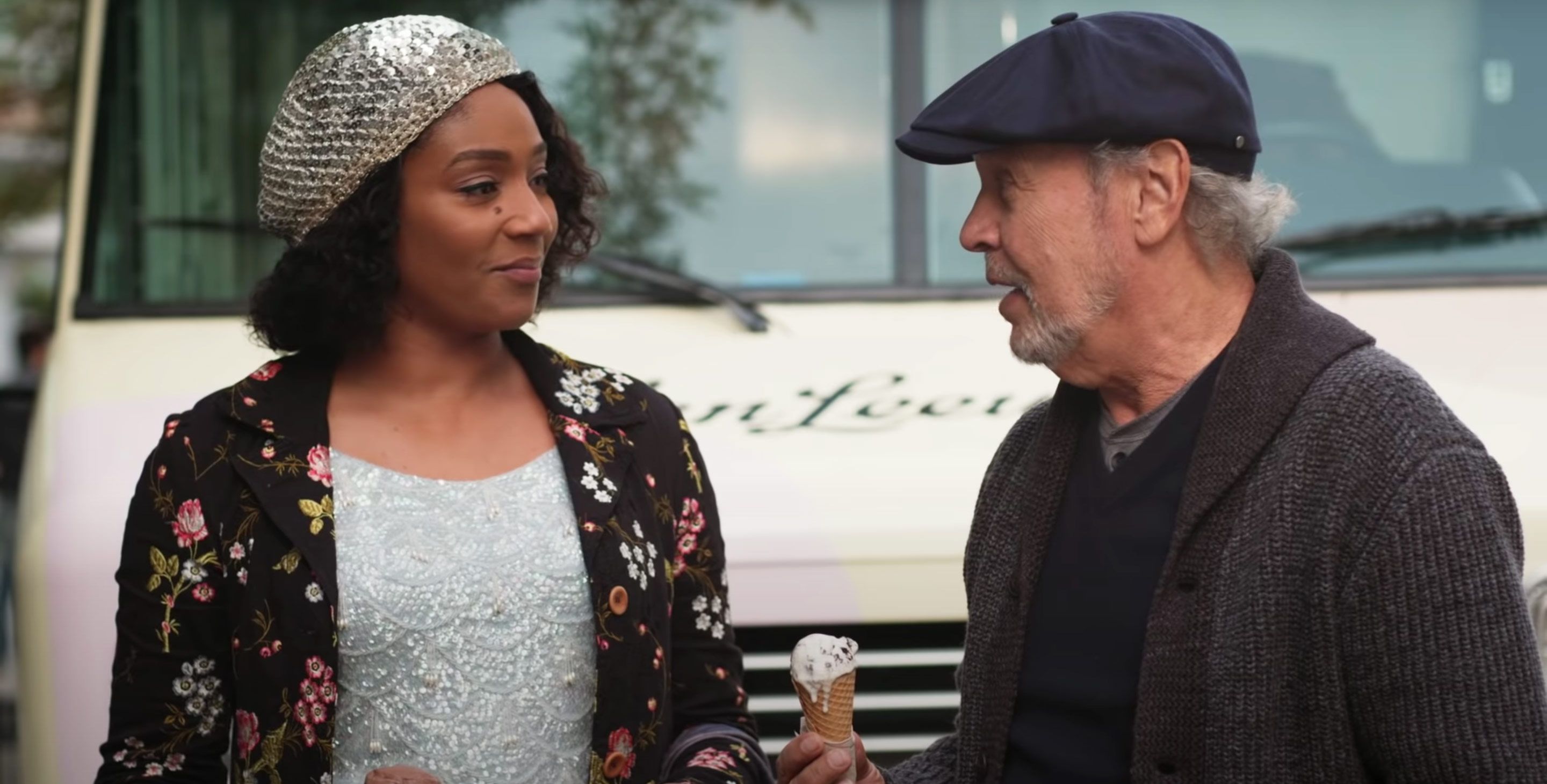 Cringy movie poster and schmaltzy ending aside, Here Today is a perfectly fine and friend-based rom-com that even manages to tug on the heart when blending its humor and drama naturally. Not life-changing like the poster indicates, but an unpredicted surprise in a welcome way.
B-
Photo credits go to impawards.com, vulture.com, mjrtheaters.com, and nbc.com.
For additional detailed thoughts on films both small and large, games, and the key moments that comprise each, check out ThatMomentIn.com.
Feel free to follow me @MrJackMarkSon.