Something something something Nirvana. In the Isle of Wight—an island slightly south of mainland England—resides Violet Valenski (Elle Fanning) and her mother, Marla (Agnieszka Grochowska). The 17-year old Violet does her part to support, waiting tables on most nights and going to school during the day. When her schedule is free of scheduled labor, she's acting out her dreams of being a singer, which usually is nothing more than doing some numbers at the local pub, role-playing in her room, or harmonizing alongside the church choir.
She's talented though, and one patron, Vlad (Zlatko Buric), recognizes this fact. Noting an advertisement for a show attempting to find the next pop sensation, Violet signs up for Teen Spirit, attempting to be the next great rags-to-riches story and change her life forever.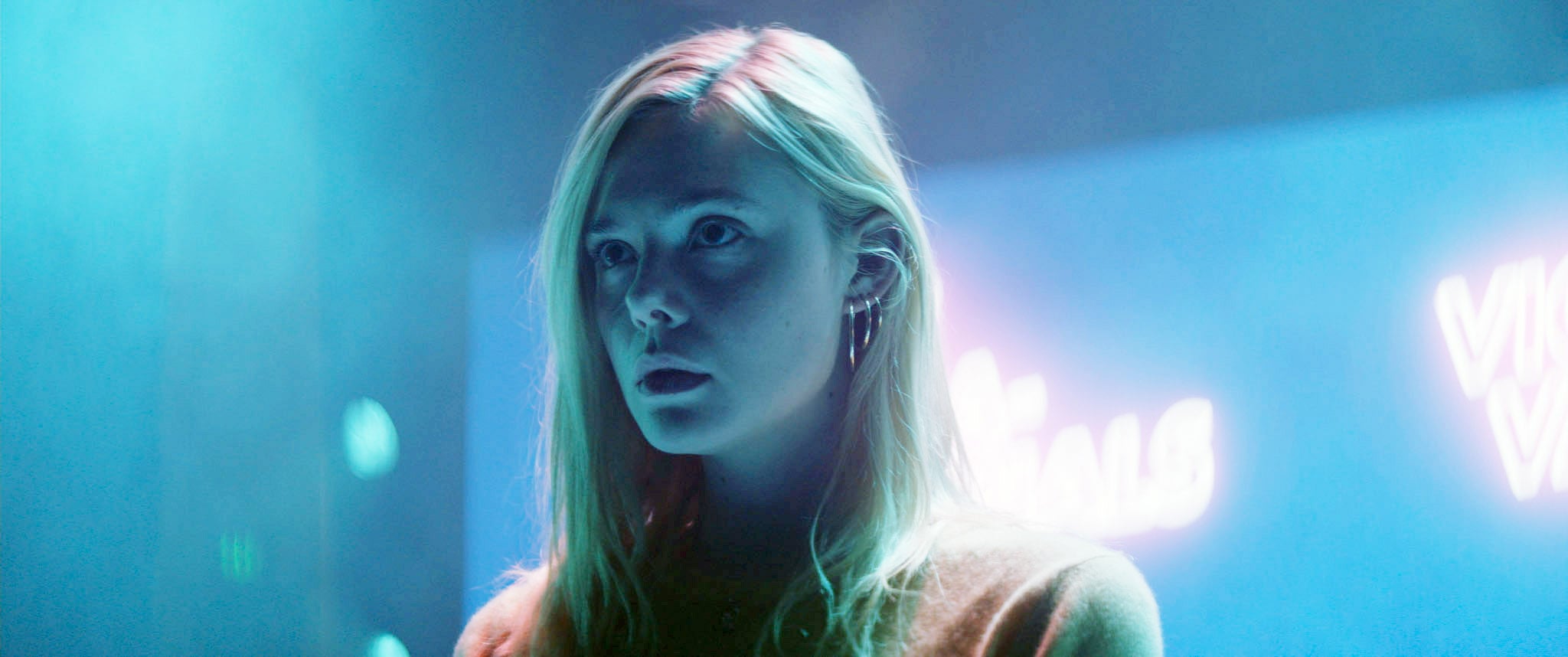 Ever wondered what a movie with the DNA of A Star Is Born, American Idol, Rocky, and The Karate Kid would look like? Yeah, not necessarily something a huge movie-going audience was pining for. Regardless, that movie is essentially Teen Spirit, a "started-from-the bottom" flick that takes obvious inspiration from the American and British singing talent television shows examining the highs and lows of a youngster on the edge of superstardom. Like a dance routine choreographed to the nth degree, little, if anything, will surprise, yet there's a well-oiled movie that knows exactly what it is and doesn't try to be anything more.
First-time director and second-time writer Max Minghella (The Social Network) spearheads the common rags-to-riches narrative. His direction is a straightforwardly fine one. With that said, there are a few superb moments in which he shoots Teen Spirit like a music video. Usually, saying that is an indictment on how the movie looks, but here, that's a positive. There's an undeniable kinetic energy in the singing/concert scenes; think We Are Your Friends with less bass drop, brocream and self-importance. And the music is consistently great, a combination of re-purposed songs, remixes, and original tracks that are likely to have a lengthy life on streaming devices.
Teen Spirit's 92-minute run-time means that there's no risk of this set list overstaying its welcome. Better to leave the crowd wanting more, right? Sure, but at the same time, an additional fifteen or twenty minutes probably would have done wonders for second half pacing and slightly deeper characters. With no notable context of elapsed time, Violet's ascent comes off as hyper-rapid in spots, and certain character relationships/second-half happenings lean on the side of kitschy melodrama. The ending and to an extent the entire film itself is sort of reflective of just how fast someone can become an overnight success, yet it feels like it's missing a piece or two in the way of a satisfying resolution.
Despite meager characters, Fanning and Buric manage to inject energy into their roles and forge one of the unlikelier bonds to be seen in the movie-going year of 2019. This isn't the first time that Fanning has excelled as a meek, introverted young female in the arts. However, she's got significantly heavier responsibility here, juggling a foreign tongue in addition to showcasing literal stage presence when asked for. As for Buric, his Vlad quickly becomes an interesting character—and undoubtedly the one with the most depth, if unrealized—after initially looking to be anything but. The rest of the lot of characters do make up stereotypical caricatures in the musical biz, for better and for worse.
Teen Spirit isn't laden with high, soprano vibrato. But, it settles right within that alto-tenor range, consistently holding a steady tune.
B-
Photo credits go to comingsoon.net, popsugar.com, teaser-trailer.com, and indiewire.com.
For additional detailed thoughts on films both small and large, games, and the key moments that comprise each, check out ThatMomentIn.com. 
Follow me @MovieManJackson/@Markjacksonisms